Home page
A poem in an instant...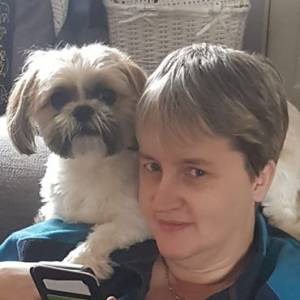 Visiting time
Anne Babbs
On our anniversary
I bring photographs
in a cushioned tome.
Its weight
made up of memories
You sit quietly
Whilst I point out
assembled family, friends.
Including, best man Colin
who didn't 'forget' the rings
Visiting time is the winning entry in the 2019 Poetry on Loan poetry competition.
About Poetry on Loan
Poetry on Loan promotes contemporary poetry through public libraries in the West Midlands
Find out more about us
What we do...
We supply poets for events, support Poet Laureate and Young Poet Laureate schemes, provide promotional material, run training sessions
More about what we do
Who we are
Our meetings include representatives from each library authority in the West Midlands region - everyone is involved, from the huge Birmingham Libraries to tiny Telford and Wrekin.
Find out more about who we are
News
The hunt is on for the next Warwickshire Young Poet Laureate!
Could you be Warwickshire's Young Poet Laureate for 2020? Here's how to apply...
Find a poetry event near you
Paperverse in Central Library
Central Library Wolverhampton
Kuli Kohli, Peace and Rainbows
Coventry Central Library, Smithford Way, CV1 1F Y