You are here:
››
Visiting time
Visiting time
Visiting Time
On our anniversary
I bring photographs
in a cushioned tome.
Its weight
made up of memories
You sit quietly
Whilst I point out
assembled family, friends.
Including, best man Colin
who didn't 'forget' the rings
Here's Muriel's hat,
Robin's turquoise suit,
the vicar with his funeral face
Us, altar kneeling
The sticker on your shoe
You interrupt my recitation
'Who did you marry?'
You ask. I close our book
Take hold your furrowed hand
Say 'You, my darling, you.'
Anne Babbs
Anne Babbs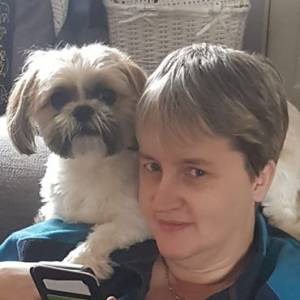 About this poem
Every year, Poetry on Loan runs a poetry competition, free to enter, for people who live, work or study in the West Midlands. This year our theme was Anniversary. 
Last year, one of Anne Babbs' poems was shortlisted; this year she has come first out of a very strong field of entries.
Anne says:
I am from the Black Country and apart from times when I was away at university, I have always lived here. It is only in the last couple of years that I have been confident enough in my writing to share finished pieces with other people. As yet, I have entered only a handful of competitions. This is my first win.